SCV-Plastic (http://www.scv-plastic.com)
We are both a retailer/wholesaer for covering both domestic market and the region. Our product ranges from transparent fil, film for wrapping pallet, PVC, PP, PE, LLDPE Stretch Film, Interwoven Plastic Sheet, Plastic Flooring and Mat, Plastic Net (Slan), Plastic cloths for covering the table and decoration, Plastic Canvas, Plastic for bathroom curtain, Plastic Laces, Plastic Raincoat, Plastic bags and others. We can customize the product to your order with your desired thickness and length by simply specifying your requiement and/or providing samples.
Rest assured with the quality of our product and freindly service. We deliver the product to your place all over Thailand. For Bangkok and its vicinity, the product will reach in the next day after your order. For other provinces, we will deiver via transportation company with the swift service.
We also receive orders from abroad. Simply make an order/payment and the products will be delivered to you. We will provide the shipment number for tracking.
Special Note!!: If you are looking for other products not found/listed on our website, simply tell us what you are looking for, we are more than happy to assist you. (Well, even if you are not sure what you are looking for, just express your wish/usage/application in your work, we will guide you with the appropriate product.)
Please inform us of your name, address, tel./fax number, email address so we can get back to you.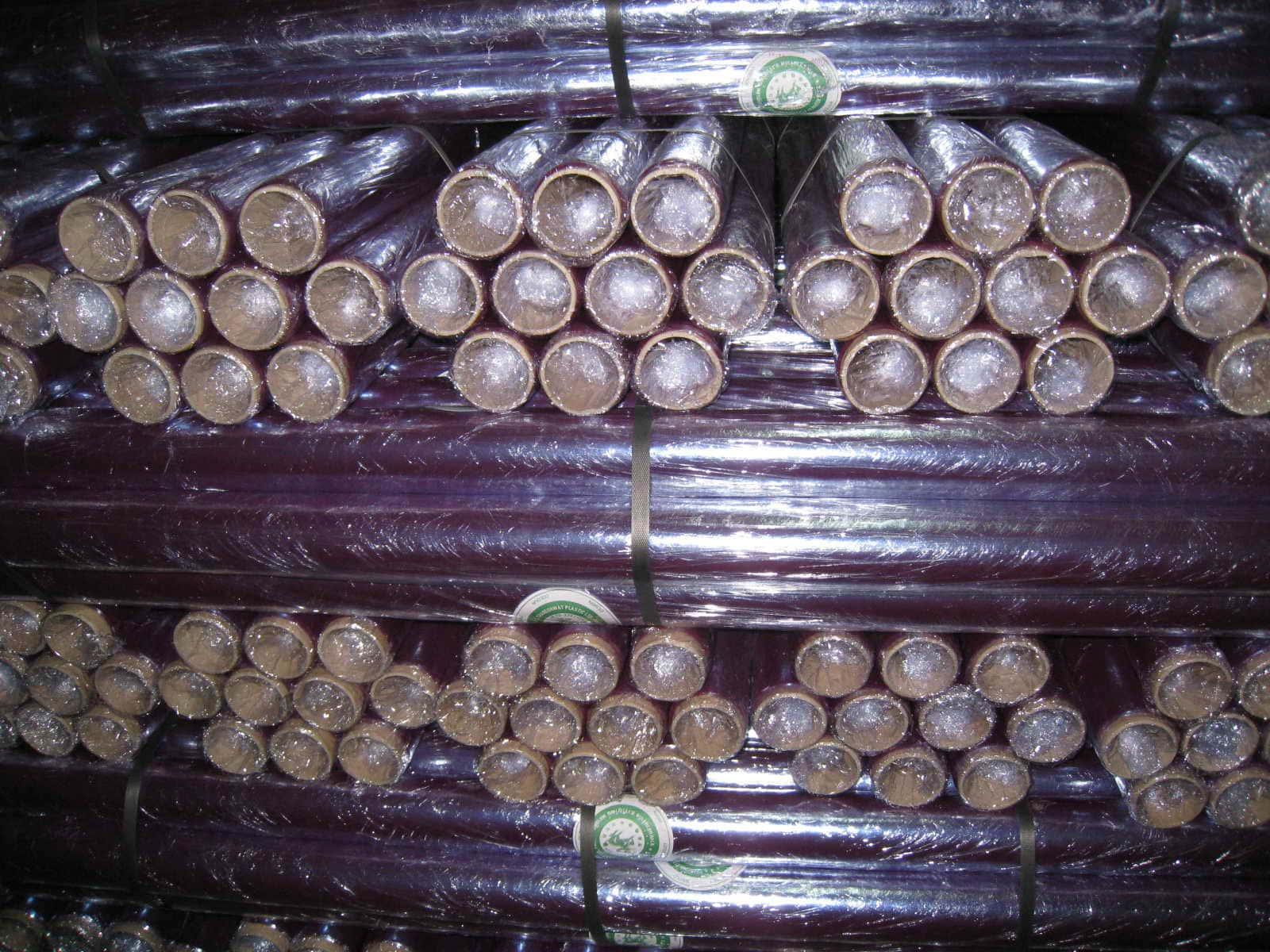 Transparent Plastic
Our Transparent plastic have ranges of width and thickness. Most commonly used transparent plastic rolls are with:
Size
The width - 48", 54", 72"
The lengths - 40, 50, 60 yards
The thikness : 0.03mm, 0.035 mm, 0.04 mm, etc.
LLDPE Stretch Film
Our products can be customized to your need (in terms of length/width/thickness/softness) when you order in huge lots.
Usage
For packaging of products, wrapping of goods, covering your goods and make them new as always especially for furnitures and electronic appliances, cling film, used in construction, Spa and Fitness, agricultural work for plantation and hotbed, thick plastic slab for fish ponds, etc.
Make your enquiries/Order today!!

Interwoven Plastic Sheet
Interwoven Plastic Sheet is idela for packing and transporting goods/cloths, textile products, etc.
It is also used to cover soils, used in agricultural work, growing mushroom, used as flooring to dry your product in the sunlight, used for building construction to keep away dusts/dirt, usd in lorries and transportation, used as Canvas to protect sunlight, etc.
We have it both in rolls and ready made sheet with specified sizes, e.g., 2x3 m, 3x5 m, 3x4 m, 5x6 m, etc. The interwoven plastic sheet are very tough, water proof and not easily be torn.
The sheet can be selected as without any plastic cating, with one-sided plastic coating, two-sided plastic coating, according to your need.
Size
- 44" x 200 yards
- 52" X 200 yards
- 60" x 200 yards
- 72" x 60 yards
Color
blue, white, dark green, red-blue-white stripes, dark blue-light blue stripes
Usage
-Usually used in packing goods for transportation especially in textile business.
-In constrcution site to prevent the scattering of dusts and dirts.
-In agricultural work for fencing and covering soils.
-In transportaton to cover trucks/lorries.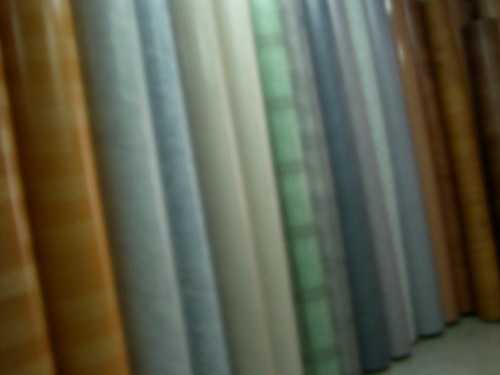 Plastic/ PVC Flooring/Mat/Linoleum/PVC Sheet (June 2009)
Plastic flooring/Mat/linoleum is used to cover the floors of rooms, halls, factories, schools, etc. We have various patterns and colors for your selection. Unlike cermaic flooring, linoleum/PVC sheet is easy to install and refurnish. It can be clean easily. There are different thickness and textures, e.g., thick and rough, thin and smoth, foam type, etc. Our price is cheaper than what you found in shoping malls. Simply make your selection and order now.
Property
Our PVC flooring/Mats/Linoleum have different textures and thickness for your use.
We have both normal type and thick type of mat. We also have it in foamy soft type.
Size
- 54" x 30 yards
- 60" x 30 yards
-70" x 30 yards
- 72" x 30 yards
- 80" x 30 yards
-Foam Type (Rega Floor) 80" x 30 yards - 30 meters
We have different patterns and colors that you will surely like it.

Samples of PVC flooring/sheet (2)
Samples of PVC flooring/sheet (3)
Click here to see samples of cartoon PVC sheet (4)
more samples of cartoon PVC sheet (5)
Catalogue (10) New
Plastic Net (Slan) for Sunlight Filtering, Plastic Table Cloths, Plastic for Bathroom Curtain, Two-sided Rubber Sheet, Plastic Canvas, Plastic Raincoat, Plastic Bag, Plastic Lace, Plastic Ropes, etc.
Size
-Plastic Net for Sunlight Filtering : Widhth : 2 m/Length : 100 m (black, green, blue) from grade-A raw material withe UV-protection substance. Filtering capaility : 50%, 60%, 70%, 80%
-Plastic cloths fro table covering : Width : 54" (Transparent, Opaque)
-Plastic Cloth with Pearl color for bathroom curtain : Width : 72"
-Plastic with embedded pattern for rain protection: Width : 48", 72" (soft and hard)
-Plastic with soldier pattern (camouflage), dark green, Plastic Canvas
-Two-sided rubber sheet : Width : 36" (Pink-Blue, Green-Pink)
-Plastic Lace
-Canvas of various sizes
-Plastic Raincoat, Plastic Bag, Plastic Rope (round / ribbon), Plastic Strap,
Click here for samples of Plastic Cloths for Table Covering/Decoration
Click Here to see Plastic Net and Other Plastic Products (Album 1) (Album 2)
Custom Search
Special Offer to textile and furniture shops
We offer the following products that you regularly use with reasobale prices. Please contact us to check the price.
List of Plastic Products for wrapping and Packing (for Textile and Furnture stores)
Transparent Plasic
1. 54"/ 40 yards thickness : 0.04 mm 
2. 72"/ 45 yards thickness : 0.04 mm 
3. 54" AA
4. Transparent Plastic  (Eagle Brand)                                               
Interwoven Plastic Sheet
1. 52"/ 170 yards (white) not coated
2. 60"/ 170 yards (white) not coated        
3. 72"/ 60 yards (blue, white) not coated